Quickwrite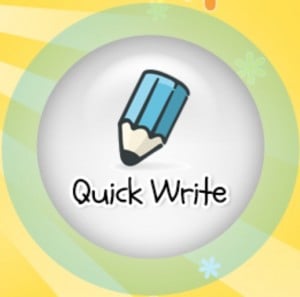 Choose one of the 3 choices below to start a quickwrite.
1) If I could have one super power…
2) The worst tv show in the world is…
3) You wake up one morning and find that you aren't in your bed; you aren't even in your room. You're in the middle of a giant maze. A sign is hanging from the ivy: "You have one hour. Don't touch the walls." Finish the scene.