Quickwrite – Choose One to Write About and Share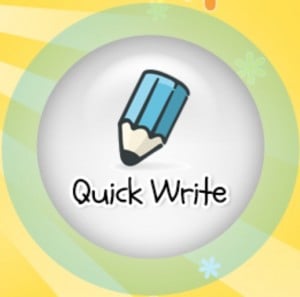 Quickwrite activities are when you ahve several options about what you would like to write about.  You choose one and then write.  First you do a rough draft in your "rough drafts" notebook.  Then you edit it and share onto your blog.  Choose one of the options below to complete a quickwrite.
Quickwrite options:
1. Something I have never done before but I totally want to do is…
2.       name          heard a sound that made him feel sick to his stomach.         he/she         knew exactly what it was and they knew exactly what they were going to do about it.
3.                                            is better than                                         .