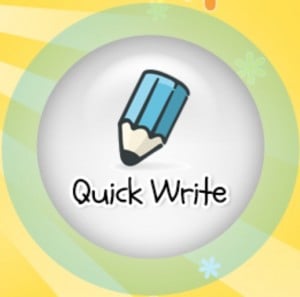 Today we are working on a quickwrite.  Students are to choose one of the options below and create a quickwrite in proper paragraph form.  Students should refer to the 6 writing traits rubric to see how they will be scored on this written piece.
Quickwrite options:
1. When I become an adult this is what I will be like
2. The proudest moment of my life
3. The best things to watch on television are
4. I don't care what you think, this is something I really like.
see the rubric